In mid July a group high school girls from Colorado Youth for a Change in Boulder (a drop-out prevention program), along with one girl who flew all the way to Colorado from the DC area just for this course, spent four days at beautiful Sunrise Ranch learning the ways of sustainable agriculture on Cottonwood Institute's Cesar Chavez Organic Gardening Project.  Upon arrival at the ranch, a smiling straw-hatted, bearded man, Patrick, greeted us eagerly and warmly, setting the tone for the entire course.  We toured the property picking apricots out of the trees along the way, and learning that this has been a small farming community for decades. We ended the tour on top of a hill in a beautiful ponderosa forest above the farm, our home for the next four days.
After camp set-up and lunch, we headed back down the hill for our first session of farming. Patrick and the interns living on the farm taught us all about harvesting garlic, cucumbers, and broccoli. Harvesting cucumbers was a highlight as we all got to munch on them while working. To wrap up our afternoon of farming, Patrick thanked us for coming to the farm. One of our students returned that thanks by stating, "You inspire me to garden and thanks for getting us out!"
On the second day we started the day off with a peaceful sit-spot. Many of us looked down into the valley over the farm, with the red cliff bands glowing in the morning light and the songs of meadowlarks accompanying the view. We spent the entire day on the farm, weeding the corn and beans and harvesting four huge buckets of basil. In the afternoon Patrick sat with us under the apple tree while we picked the basil leaves from the stems. As we worked, he taught us about permaculture and even played some banjo for us. After dinner we sat on Moonrise Rock and had an engaging discussion about Cesar Chavez, food, and the agriculture industry. We watched lightning in distant thunderstorms as the light faded and the stars came out.
Wednesday morning started at 6am as we woke up to the yips and howls of coyotes in the valley. Half of us went down to the fields to help move the sprinkler pipes. Working together we lifted the
pipes, helping the farmers move the sprinklers in half the time it would normally take. We rewarded ourselves with a frolic through the sprinklers to cool down and ended the morning with a meditation circle, where we learned a Navajo song about beauty and sang and danced in the dewy field.  We spent the remainder of the day re-making Shelly Mo, a giant Mother Earth turtle pizza oven that had been washed away in the rain. Everyone got down and dirty mixing together the clay, water and manure mixture to make up her shell. We got the afternoon off at the pool, and after relaxing for a while we went back to the farm to make pizzas in our finished oven. The interns helped us harvest onions, basil, beets, zucchini, kale, and garlic to put on our very own pizzas! We even got to have pesto sauce made from all the basil we picked the day before.
We had an amazing evening hanging out with the interns making delicious food. By the time we had to head back up, we were all full of pizza, a familial love and a real sense of the community around farming. Once again we sat on Moonrise Rock, this time with a fit of giggles, giddy from the evening of fun. Once we calmed down we had a touching thank you circle to wrap up our last night on the farm.
On our final day we finished weeding and planted flowers, leaving behind a blossoming memory for the interns and Patrick. We held a roses, thorns, and buds circle followed by many goodbye hugs from our new friends on the farm. Patrick and the interns taught us so much about sustainable agriculture, love for one another and our planet, and how we can all make a difference for the environment with our decisions around food. One student stated that her time on the farm "opened my eyes to the issues of modern agriculture and what individuals can do to make a positive impact for sustainability."
Many thanks to Sunrise Ranch for giving us an opportunity to learn in such a beautiful place and to Patrick for giving us his expansive knowledge on farming!
Click here for pictures of the adventures!
Written by Kelly Muller.  Edited by April Pishna.
If 'change the world' means bringing a positive change to some corner of the globe– affecting the lives of one, ten, a hundred, or a thousand people, then, in my opinion, the answer is yes. -David Bornstein, author of How to Change the World.
As we reflect on another amazing year at the Cottonwood Institute, we want to highlight the top ten stories from 2010 that demonstrate how we are "changing the world, one adventure at a time."
1. Cottonwood Institute's Impact Ripples Out In 2010
2. S.U.P.E.R. Summit Was Stupendous
3. West Denver Prep Students Embark On A New Adventure
4. Operation Military Kids Course Ignites A Passion For The Outdoors
5. Music Survival Project Has A New Fan Base in Colorado
6. A Day In The Life Of Our Endangered Wolves And Animal Tracking Project
7. Cesar Chavez Organic Gardening Project A Success
8. Three Trees And A River Project Was Quite A Ride
9. New Vista High School Flips The Solar Switch
10. Earth Task Force Is Unstoppable
The Cottonwood Institute would like to thank all of our students, parents, instructors, board members, educational partners, donors, supporters, and cheerleaders for making 2010 such a success.
To help ensure we have an extraordinary 2011, please consider making a tax-deductible donation by December 31, 2010 by Clicking Here.
Produce was harvested, meals were cooked, rivers were explored, and fires were blazing! In fact, two of the students from this course were able to start a fire using the more difficult bow-drill friction fire method on their first try, a Cottonwood Institute record. Some even made bow drill sets from the native cottonwood and willow trees to take home.
Bonfires, night hikes and heartfelt chats under the stars were not the only things taken home by an awesome bunch of FrontRange Earth Force (FREF) youth leaders. Over four days and three nights in early August, the group camped at Beyond Organic Farm, a unique operation along Four-Mile Creek in north Boulder. Here our gracious host, John Hallett, enlightened us about the principles of sustainable agriculture and its benefits for human health, community vitality, business enterprise and a cleaner planet. Indeed our bodies felt much better after munching on sweet and crunchy carrots throughout the course.
Sun-kissed mornings in the vegetable fields were welcomed by intriguing discussions in the shade about the core values of Cesar Chavez, such as self-empowerment, respect for all life, and celebration of community. The FREF students imagined what it would be like to spend full days farming outside and appreciated where their food comes from. To honor Cesar Chavez' dedication for farmworkers' rights and as a thank you to the folks at Beyond Organic, the group picked 50 pounds of beans that were sold at the local Farmer's Market!
In the afternoons, we played sensory awareness and nature appreciation games, while laughing and learning together. Eventually, the chickens started getting used to our nonsense! An adventurous hike all the way up the creek to a diversion structure allowed us to practice animal tracking and we saw signs of raccoon, deer and fox. We ran back to our base camp through the rain to practice wilderness survival skills, deepening our connection to the outdoors and more fully understanding what to do in a survival situation. We wrapped up the course with FREF students cooking a community meal made with fresh veggies that we harvested that day – yum!
A special thanks goes out to our partners for this project, including Senakhu Donald-Riddick from Front Range Earth Force and their incredible group of youth, John Hallett and John McKenzie from Beyond Organic Farm for giving us this amazing opportunity, and Cottonwood Institute instructors Clark Patton and Kristin Maharg.
To check out a slide show of the project, Click Here.
Thank you Kristin Maharg for writing this article, you rock!
The Cesar Chavez Organic Gardening Project with the I Have A Dream Foundation "Dreamers" was a great success.  Our group camped out for three gorgeous evenings at Sunrise Farm, just west of Loveland, CO on a secluded hillside above their organic farm and living community.  The campsite was complete with ponderosa pines, prickly pear cacti, and an area called the "moon rocks," providing a perfect setting for the trip, which focused on practicing wilderness skills, learning about organic farming, and the life Cesar Chavez.
The folks at Sunrise were great hosts and intrigued us with discussion around the ecological importance of sustainable agriculture.  They really got us thinking about the amount of pollution, water, and fossil fuel that it takes to maintain our current industrialized agricultural paradigm.  Seeing their way of farming provided our group with a hopeful perspective on the complex issue of modern food production.
In return for their hospitality and teaching we spent about 35 total 'people hours' planting and harvesting herbs and vegetables in their permaculture garden where we learned experientially about this unique form of agriculture where virtually nothing is wasted!
When we weren't working side-by-side with the farmers we practiced survival skills such as natural shelter making, various fire-building techniques, and sensory awareness activities near our wooded hillside above the farm. Not only may these skills help save our lives someday, they also are super fun to practice and helped us strengthen our connection to the outdoors we want to help protect and preserve.
At night we cooked delicious dinners together and used our newly acquired fire-building skills to create a fire where we had rich discussions about the life and legacy of Cesar Chavez, including his core values of acceptance of all people, importance of service to others, and the value of hard work, as well as the impact he had as an organizer for the farm-workers of the United States Southwest.
To check out a slide show of the project, Click Here.
A special thanks goes out to our partners for this project, including: Rigo Tostado and Jen Doyle from I Have A Dream Foundation for rallying a group of amazing students to work with, Kristin Maharg and Brandon Jones our Cottonwood Institute Instructors for facilitating a great course, and Patrick Padden at Sunrise Farm for teaching us about organic farming and sustainable agriculture. This project would not be possible without support from our funders, including: Ben & Jerry's Foundation, the Community Foundation Serving Boulder County Expanding Leadership Initiative, Mile Hi Foods, New Belgium Brewing Company, and Whole Foods Market.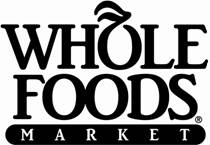 Mark your calendars for next Wednesday, July 14, 2010 and join us at the Whole Foods Westminster Store to shop for fresh groceries for the week while supporting our Cesar Chavez Organic Gardening Projects this summer. The Whole Foods Westminster Store is generously donating 5% of sales that day  from 9am – 9pm. The Westminster Store is located at: 9229 N. Sheridan Boulevard, Westminster, CO 80031. Please spread the good word to friends and family and we look forward to seeing you there!
We are excited to offer two adventurous courses for students and adults this summer. Spaces are limited to 12 students and are filling up fast, so register today!
COURSES FOR ADULTS:

Essential Survival Skills Overnight For Adults: June 12 – 13, 2010. 5280 Magazine recently recommended this course in a feature article about 52 Amazing Weekend Getaways this summer. This course is limited to 12 people and, at this point, there are only 4 spaces left! For more information, to register, and to check out a new video about this course, Click Here or call 303.447.1076.
Sunrise Century: July 24, 2010. Join Team Cottonwood Institute to volunteer for a 100 mile bike race that is becoming known as the "Boulder Boulder" of cycling. For each volunteer we get to help with the event, the Cottonwood Institute will receive a donation to help support our educational programs. Organize a group of friends and join us for a few hours of volunteer work in Boulder! For more information or to register, call 303.447.1076.
Mt. Evans Volunteer Project:This 2-day weekend project is a free volunteer opportunity hosted by the Cottonwood Institute to walk our talk and give back to the mountains each summer. Date: August 6-8, 2010. This course is limited to 12 people. For more information Click Here or to register call 303.447.1076.
COURSES FOR STUDENTS:
Cesar Chavez Organic Gardening Project: June 9 – 12, 2010. Students camp out at a local organic farm, learn about the life and legacy of Cesar Chavez, practice leadership and team building skills, learn about organic gardening and sustainable agriculture, and complete much needed Action Projects to give back to the farm and to connect with their local food source. For more information, to register, and to check out a new video about this course, Click Here or call 303.447.1076.

Endangered Wolves and Animal Tracking For Teenagers: July 6 – 12, 2010. Get out of the house this summer for an adventure of a lifetime by spending a week camping under the stars, learning about wolves, and completing Action Projects to care for  the wolves and their habitat. This course is limited to 12 students and we have a few spaces left. For more information, to register, and to check out a new video about this course, Click Here or call 303.447.1076.
As we wrap up 2009, we are in high gear to hit the ground running in 2010 by kicking off a brand new course called the Organic Gardening Project.
During this project, we will camp out under the stars for 2 nights and 3 days at a local organic farm near Boulder, CO. In the mornings we will explore our new surroundings, practice nature awareness activities, and practice essential camping and wilderness survival skills to connect to the land and to learn how to comfortably and competently explore the outdoors. We will also practice leadership and team building skills, explore diverse leadership styles, and learn more about the life and legacy of Cesar Chavez.
In the afternoons, we will learn about sustainable agriculture, organic farming, and we will complete a series of environmental service-learning projects to practice these skills and to give back to the land. We will end the course with a final celebration by cooking a local, organic meal for our organic farm hosts to practice some of the core values of Cesar Chavez, including: respect for the environment, service to others, and celebrating the community.
Finally, in exchange for their service work, students will receive seeds to plant their own organic garden at their home or at their organization to help feed and nourish their family or their community. The Cottonwood Institute will continue to be a resource for students after their course to help them implement their gardening projects.
To implement this project, we are excited to partner with I Have A Dream Foundation serving low-income, at-risk youth in Boulder County, Urban Peak serving homeless youth in Denver, Inner City Outings serving inner city youth in Denver, Colorado Youth At Risk serving at-risk youth in Denver, Front Range Earth Force and Peace Jam serving diverse youth leaders in the Colorado Front Range.
A special thanks goes out to the Community Foundation Serving Boulder County and their Youth Leadership Development grant as well as all of the individual donors that are making these projects possible. To support this project, please consider making a tax-deductible donation today by Clicking Here!