Last month, students from the Earth Task Force at New Vista High School in Boulder, CO hosted a clothing swap. The purpose of the event was to encourage peers and staff to pursue their fashion interests in a more eco-friendly manner. Due to the money and materials that are invested in the purchase of new clothing, shopping encourages disposable consumerism that harms the planet and exhausts buyer's budgets. For example, 41% of teenage girls bought 10 or more items of clothing within six months in 2012 (source). This is only a demographic for a young female population, so one can imagine the scale of shopping effects in general. ETF hosted a clothing swap to save resources in a fun and cost free way. ETF members filmed a humorous advertisement to catch the attention of the school's population, then moved on to setting up the event. It was hosted in New Vista's gym, where tables were arranged and a clothing line was strung between them. The ambiance was positive and lively, about 30 students walked away with new digs, which didn't detrimentally affect the environment.
About Earth Task Force:The Earth Task Force (ETF) is a Cottonwood Institute supported program at New Vista High School in Boulder, CO designed to give students an opportunity to take the lead to implement sustainability initiatives at their school.
Written by: Cassidy Lam & Juliet Luna
Endangered Wolves and Animal Tracking

This spring, we will facilitate our Endangered Wolves and Animal Tracking Program to students from Littleton Academy, Logan School, Colorado Academy, and STRIVE Preparatory Charter Schools. As part of the program, students will camp out for nearly a week at Mission:Wolf, a wolf refuge located in south central Colorado, to learn about endangered wolves, practice wilderness survival and animal tracking skills, and complete "Action Projects" to help care for wolves and their habitat. Last year, students completed Action Projects in which they prepared meals for the wolves, fed the wolves, maintained fences, and built fire bunkers for the wolves.
Programs at Mission: Wolf not only teach students about wolves, but also allow students to build greater bonds with their peers, develop leadership skills, and find a deeper understanding of the their role as a steward of the natural world.
Mini-CAP with STRIVE Prep
Beginning in just a few weeks, we will begin facilitating Mini-CAP at three STRIVE Preparatory Charter Schools' campuses: Sunnyside, Westwood, and Green Valley Ranch. Our Mini-CAP programs are condensed versions of the Community Adventure Program (CAP). STRIVE Prep students will participate in Mini-CAP as part of their
"Enrichment Block" for four to six weeks. During the class, students will explore the natural world through hikes and camping trips. They also create a student-directed "Action Project" in which the students select and learn about an issue they are passionate about, connect with a local organization, plan and complete a project to make a difference. Last year, STRIVE Prep students completed Action Projects addressing issues such as food waste, trash in community parks, school waste, and graffiti in local neighborhoods. We're excited to see what local environmental issues students choose to tackle this spring in their Mini-CAP classes!
Other Winter and Spring Programs
We will also be delving into Boulder County Flood Restoration with Colorado Youth for a Change. Be sure to stay tuned for updates on our other programs too: Operation: Military Kids, Learning Gardens, CAP at New Vista High School, Earth Task Force, and more! We're out to change the world, one adventure at a time!
2013 marked the 10th year Cottonwood Institute (CI) has been teaching at New Vista High School! That's 10 years of exploring, adventuring, playing, and taking action in the Boulder community.
Back in the summer of 2003, Ford Church, CI's founder and executive director, approached New Vista High School about implementing the Community Adventure Program (CAP), which was a culminating project of his Master's thesis at Prescott College. Rona Wilensky, former Principal of New Vista, gave Ford the opportunity to teach this unique program and was extremely happy with the results. Ford was able to generate a genuine rapport with students and CAP was an instant hit with students, parents, administrators, and community members. Throughout the past decade other rock stars have taught this empowering class at New Vista, including: Paige Doughty, Madeline Bachner, and Katie Craig.
CAP is Cottonwood Institute's core program offered to students who want to practice outdoor skills, discuss and debate local outdoor and environmental issues, develop deeper friendships with their classmates, and who want to make a positive impact in their communities. Through active participation in CAP, students spend their time developing essential camping and wilderness survival skills, going on hikes, preparing for two overnight camping trips per quarter, identifying local environmental issues, choosing an environmental issue that they are passionate about as a class, collaborating with local community organizations, and designing and implementing a student-directed Action Project as they explore sustainable win-win solutions to address their environmental issue. CAP introduces students to the concept of environmental sustainability and teaches them specific ways to reduce their environmental footprint both in the back country and throughout their daily lives.
Let's take a look at the top five most memorable action projects from the past 10 years:
"The Community Adventure Program was, without a doubt, one of the best classes I have taken at New Vista High School. The Community Adventure Program helped me understand more about my place in the world and how I want to save it. It has helped me understand the incredible potential and opportunity I have as a high school student to make a true difference in the world." ~Community Adventure Program Alumnus
Thank you so much to all of the students, teachers, administrators, funders and supporters who have helped make this class extraordinary over the past decade. We're looking forward to our next 10 years at New Vista High School!
Take a look at pictures from CAP at New Vista High School by clicking here: https://capatnvhs.shutterfly.com/
Within the first couple weeks of their Cottonwood Institute Mini-CAP class, students at STRIVE Prep Excel decided they were frustrated with the closed system of food in their community. They saw heaps of wasted food and food scraps and started to cultivate a passion and motivation to tackle this issue.
Their first step was to research the broad topic of food waste. Following the classic waste hierarchy of reduce, reuse, recycle, the students began to understand the importance of reduction: only put what you can eat on your plate. They also saw the value of saving leftovers to eat later or incorporate in a new meal, rather than simply throwing them in the trash. The students were especially excited to explore the idea of recycling food. To guide their Action Project, the class wrote the following Statement of Purpose:
We are learning how to create and maintain a healthy and productive environment by recycling food waste and sustaining local gardens. We seek to encourage community participation and increase environmental awareness through education, action, and outreach.
Through additional research and guest speakers from the local northwest Denver community, the students decided that vermicomposting (composting with worms) would be the best fit for their school. Gaining momentum, they acquired a bin and worms from Denver Urban Gardens to pilot their composting project. They added food scraps and soil to get it started, and watched the
worms excitedly dig around their new home. Once the food scraps turn to compost, the students plan to add the compost to the community gardens at both North High School and Valdez Elementary School located next door to STRIVE Excel's campus.
Once they established their vermicomposting bin, the students began focusing their efforts on educating the school community, by first extensively educating themselves. They invited Matthew Celesta from Waste Farmers to discuss vermicomposting with a focus on soil science. Through an entertaining presentation, Matthew shed light on the role of carbon, nitrogen, water, and oxygen in the decomposition process. He excitedly compared soil science to a "Hunger Games" battle, giving a students a new way to think about all the microbes involved in composting! Matthew also helped the students brainstorm ways of tracking the health of their compost. For example, students learned that the worms should be spread out in the compost pile because they are sensitive to moisture and temperature. If the worms are clumped together, that means the worms are stressed out and the moisture and/or temperature of the pile needs to be adjusted.
With a wealth of composting knowledge, the students put together a presentation for their entire school at Morning Meeting. This was the school's first student-led school-wide meeting! Beginning with an overview of Mini-CAP and their camping trip at Camp Wondervu,
the students focused most of their presentation on the "Who, What, When, Where, Why, How" of vermicomposting at their school. Their presentation was complete with a PowerPoint, videos, pictures, and even a hand-on interactive activity for the entire school! Cottonwood Institute is so proud of the Mini-CAP students at STRIVE Prep Excel, and excited to see how their composting project continues and expands in the future.
Click here to see more pictures from their camping trip and Action Project.
A special thanks to our partners for making this project possible: STRIVE Preparatory Schools, Denver Urban Gardens, and Waste Farmers.
This is the time of year when your in-boxes are being inundated with requests from worthy organizations to support their cause, but we wanted to take a moment to share a few reasons to support the Cottonwood Institute for Colorado Gives Day on December 10th, 2013:
We Connect Students To The Outdoors. This year we have connected over 545 underserved students to the outdoors. Many of the students we work with see the mountains everyday, but have never been because they don't have the gear, don't have transportation, or don't have family members or friends who go up to the mountains. Some students went on their first camping trip with the Cottonwood Institute, went on their first night hike, or saw their first deer in the wild.
We Empower Students To "Change Their World." The change theory that Cottonwood Institute has adopted is Gift + Issue = Change. We believe that every student has a gift and when they apply that to an issue that they are passionate about they will change themselves, which will ripple out to their friends and family, their schools, their communities, the environment, and the world! This year, students logged almost 8,000 service hours tackling local issues from water pollution to organic gardening to waste in their communities.
Your Gift Will Go Further. 100% of your donation to the Cottonwood Institute on Colorado Gives Day will support our organization because Community First Foundation and FirstBank have absorbed the credit card fees. As an added bonus, the FirstBank Incentive Fund was established to help increase the value of every dollar donated on Colorado Gives Day! It feels good to donate to organizations that are doing good work in the community, so donate today!
Donate Today! It only takes a few minutes to make a tremendous difference in the lives of our students. To make a secure tax-deductible donation to the Cottonwood Institute, Click Here.
Be the hero. Do it for the kids. Make a difference. Change your world!
#ExploreOutdoors #ChangeYourWorld #COGivesDay
October 26th, 2013 was not an average Saturday morning for Strive Preparatory Schools' Excel Campus ninth graders enrolled in the Outdoor Education Enrichment with Cottonwood Institute's mini-CAP. No sleeping in, no television, and no morning menudo. This morning was different. It was the beginning of their camping adventure. After five weeks of intense preparation for this one weekend in the wilderness, the time had finally come. Students anxiously anticipated what the weekend would have in store. Predictions for the weekend included everything from being eaten by bears to being whisked away by La Llorona. Obviously, neither of these things happened.
After a scenic drive through the mountains, students arrived at their new home for the weekend at Camp Wondervu. Upon arrival, preparations included: distributing gear, setting up tents, learning the important, albeit strange procedure for using the makeshift restroom ("I really need to have a conversation with Ms. Peabody!"), and being reminded that drinking water would be an absolute necessity for the next couple days.
Next, students began playing games. They were reluctant at first by the prospect of participating in trust games with people they barely knew. However, "Big Booty" proved to be an hysterical icebreaker! As appetites grew stronger, the Cottonwood Instructors, Kristin and  Sandy, asked them to break for a very healthy and delicious lunch. A spread of whole grain breads, cheese, vegetables, and hummus was presented to the students and they dug in ravenously. Who knew Big Booty could make someone so hungry?
As night approached, students were instructed to start a campfire. Needless to say, many obstacles were faced. Here's the catch: students were given three matches, and were asked to use their surroundings and experiment with various wilderness techniques to create a fire. After this goal was accomplished, Kristin and Sandy made a dinner the students were not used to: Pizza Rice. Pizza Rice is basically rice substituted for the dough in a normal pizza. They ate the delicious Pizza Rice around the fire, and were asked to find sticks long enough to roast marshmallows. When the sticks were found and marshmallows were roasted, they played Big Booty (again!), sang songs, and told ghost stories. Students and instructors connected through the fire and words. As a way to reflect upon their day, the students shared their "peaks" and "valleys" of the trip so far. After s'mores were eaten, they decided to play another game called Drum Stalk. Students walked into the darkness away from the fire,  put on bandanas to cover their eyes, and soon began carefully "fox-walking" their way back to the fire using the eerie sound of a slow beating drum. Student were surprised by the senses awakened while playing Drum Stalk.
Since there was a lake at the campsite and the group energy was high, students and instructors turned on their night vision and took a night walk around the lake without headlamps! Ms. Mastrangelo, the students' teacher, decided that it would be funny to hide in the trees and scare the students. Screams interrupted conversations every time she jumped out, but it was still so much fun! After the late night walk around the lake, students put out the fire and hit the hay.
In the morning, students and instructors made a hearty breakfast of tea and oatmeal with dried fruit and nuts. Students ate, then played more games focusing on play, sensory awareness, teamwork, leadership, and trust.  The crew also worked hard on a service project to give back to Camp Wondervu by cleaning up an old paintball field. The service project proved to be exhausting yet fun; students carried large pieces of plywood with nails and dug barbed wire from the earth. Soon enough, it was time for everyone to prepare to re-enter society and continue their lives. Although tents and gear were packed away, memories of the adventures live on.
Written by students of Mini-CAP at STRIVE Excel
Stay tuned for updates on the composting project the students are completing as their action component of mini-CAP. 
Check out more pictures of their adventures here: https://striveprep.shutterfly.com/striveexcel
As we reflect back on the Cottonwood Institute programs we delivered this year we are incredibly proud of our students who really pushed themselves, stepped out of their comfort zones, explored the outdoors, and tackled some impressive Action Projects in 2013.
By the numbers: This year we served 545 students (almost 100 more than 2012), over 17,000 program contact hours, and almost 8,000 service hours to help make their schools, communities, and the environment a better place.
So what exactly were our students up to this year? Here are our Top 10 Inspiring Stories from 2013:
1. Exploring, Water Quality, and Camping: Casa de la Esperanza Youth Impact Their Community
2. Local Farmers + Local Food + Local Action = Local Lunch
3. STRIVE Prep Sunnyside Explores Questions About Trash, Food, And Trail Use
4. Dropping Into The Wild: Cottonwood Institute Teams Up With Colorado Youth For A Change
5. Casa de la Esperanza Families Enjoy Time Together Outdoors
6. Video: Green Star School Education Campaign
7. And The 2013 Ripple Effect Award Goes To…Camille Lauer!
8. Graffiti, Local Food, and Night Hikes: Strive Prep Makes Lasting Memories With Cottonwood Institute
9. Elk, Camping, and Reflection at New Vista High School
10. We Did It! Cottonwood Institute won $25,000 from Chase Community Giving During Denver Startup Week
What was your favorite story or Action Project this year? Let us know by posting a comment on our Facebook Page by Clicking Here.
Thank You! We could not pull all of this off without the support of our donors, educational partners and supporters, 3 amazing full-time staff, 15 passionate instructors, our dedicated board of directors, and a very limited operating budget.
Donate Today: If you like the work we are doing in the community, please consider making a tax-deductible donation securely online by Clicking Here or exploring other ways to donate by Clicking Here to help us meet our budget goal by December 31st, 2013 and help set us up for success in 2014!
Colorado Gives Day: Donations scheduled today through Colorado Gives Day on December 10th, 2013 will help the Cottonwood Institute receive a share of a $250,o00 incentive fund set up by 1st Bank and the Community First Foundation. Schedule your donation today!
This fall, students in the Earth Task Force at New Vista High School worked in collaboration with the school's video class to inform the community about their current Green Star School Status. The Green Star is achieved through a program that EcoCycle offers the school district of BVSD, and the certification encourages zero waste practices from the students and staff, by providing trash, recycling, and compost services.
New Vista is currently the only high school in the Boulder Valley School District that has been awarded with this zero waste certificate. Unfortunately, this opportunity and status is under threat of being revoked due to the fact that school waste has not been decreasing. For New Vista to retain its Green Star, students and staff must increase their composting and recycling and exhibit a significant drop in trash.
With the consequence of losing their status as a Green Star school, members of the ETF action team partnered with the popular video production club at the school called "Them Are Shoes." Following the style of a DIRECT TV ad, students from both groups wrote a script and filmed a video about the consequences of losing the zero waste certificate. To capture the attention of the adolescent audience, ETF members Cassidy Lam and Peter Rudman wrote a humorous screenplay about the impending threat of a zombie apocalypse beginning due to the neglect of the green star regulations.
Over the course of two weeks, ETF members cast and filmed the video. With the help of students who specialize in "Them Are Shoes" productions, the short movie was ready to show during a school-wide assembly in early November.
Written by Cassidy Lam, ETF student
About Earth Task Force: The Earth Task Force (ETF) is a Cottonwood Institute supported program at New Vista High School in Boulder, CO designed to give students an opportunity to take the lead to implement sustainability initiatives at their school.
In order to beat the holiday and end of the year madness, we are excited to host a Pre-Colorado Gives Day Happy Hour on Wednesday, November 13th, 2013 from 5:30pm – 7:30pm at Tom's Urban 24 Upstairs Bar on 15th and Larimer in Downtown Denver.
This is an exclusive free event for anyone who has made a donation to the Cottonwood Institute, recently or in the past.
Come down after work, schedule your donation to support the Cottonwood Institute for Colorado Gives Day, network with other CI supporters and downtown businesses, and enjoy a much deserved happy hour drink and light appetizers on us thanks to our generous sponsors!
Not a Cottonwood Institute donor yet? No problem, schedule a donation today by Clicking Here. Don't forget to check the box that says: "Schedule donation for Colorado Gives Day 12/10/2013."
Donations: Donations will help support CI programs to connect underserved kids to the outdoors and empower them to tackle local issues in their schools, the community, or the environment and help set us up for success in 2014.
Please Note: The actual date for Colorado Gives Day is Tuesday, December 10th, 2013, but starting November 1st, 2013, you can schedule your donation to support the Cottonwood Institute for Colorado Gives Day online in advance by Clicking Here. Join us for a fun happy hour on November 13th, 2013 at Tom's Urban 24 on before the madness of the holidays and Colorado Gives Day! Clear as mud, right?
RSVP Today! To RSVP for the happy hour, please Email Us to let us know you are coming so we can order enough appetizers.
About Colorado Gives Day: Colorado Gives Day is amazing because it is a great initiative to increase philanthropy in Colorado through online giving. For 24 hours, people will have an opportunity to give where they live. 100% of your donation to the Cottonwood Institute on Colorado Gives Day will support our organization because Community First Foundation and FirstBank have absorbed the credit card fees. As an added bonus, the FirstBank Incentive Fund was established to help increase the value of every dollar donated on Colorado Gives Day! For more information about Colorado Gives Day, Click Here.
SPONSORS AND SUPPORTERS: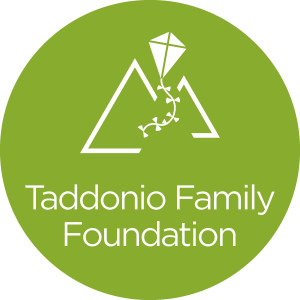 This is a message from the Fall 2013 Community Adventure Program (CAP) located out of New Vista High School in Boulder, Colorado! The Fall 2013 CAP class is striving to better their community through focused environmental practices and ethics. By winterizing New Vista High School, they hope to set an example that will spread value, attention, education and awareness to the students and the greater Boulder community. Their Action Project shows that we can start now and make a difference in our energy consumption for the future.
With winter just around the corner, we all know that those heating bills are also coming around, and they're not cheap! So how do you pinch a penny in the dead of winter? How can you keep those hefty heating bills low? There are some great ways, with building winterization methods. Not only is it good for your pocketbook, but the environment too. The CAP class at New Vista High School raised money (over $100!) through bake sales to purchase supplies to winterize their school. They are showing students, teachers, and staff how to winterize windows by shrink-wrapping the windows in plastic to keep the heat in and cold winter drafts out! The students also created and distributed energy-saving guides throughout the school. In the words of Aimee, a CAP student, "We wanted to our Action Project to focus on something accessible to the everyday person, not to enforce cynicism and unrealistic goals".
Winterization isn't only for big buildings, this is for family homes too. So get ready to save money and energy by doing some winterization in your own homes.
Here are CAP's Top 10 Winterization Tips:
1. Insulate Your Windows! Put plastic on your windows to prevent heat from escaping. Green Tip: When taking down plastic covers in the spring, be careful not to tear or make holes so the plastic is reusable for next year! If it's not reusable, make sure to recycle it!
2. Install Storm Doors and Windows!
3. Seal up Cracks! You can use caulking and weatherstripping wherever you have drafty cracks.
4. Clean Your Gutters! Clean out leaves and debris so snowmelt drains off your roof.
5. Use a Draft Snake Under Your Doors! Put a rolled bath towel under a drafty door, or get crafty and make your own!
6. Remove or Insulate Your AC Unit! You can buy a cover for your AC unit or make your own using plastic, Styrofoam, or plywood.
7. Run Your Ceiling Fan in Reverse! Running your ceiling fan counterclockwise can keep the warm air lower in your living space and circulating.
8. Lower Your Thermostat! You can manually turn down your thermostat at night or when you leave home. Or you can buy a programmable thermostat.
9. Wear More Clothes! Throw on a sweater, even when you're inside!
10. Check Your Furnace! Get your furnace cleaned and tuned every year to stay safer and warmer.
It's easy to winterize, especially considering the money you will be saving, not to mention the environment. So winterize this winter to keep cozy and save energy too!
Written by New Vista High School CAP Class, Fall 2013
Take a look at photos from all of the CAP adventures from this quarter at New Vista High School by clicking here!