This is the time of year when your in-boxes are being inundated with requests from worthy organizations to support their cause, but we wanted to take a moment to share a few reasons to support the Cottonwood Institute for Colorado Gives Day on December 10th, 2013:
We Connect Students To The Outdoors. This year we have connected over 545 underserved students to the outdoors. Many of the students we work with see the mountains everyday, but have never been because they don't have the gear, don't have transportation, or don't have family members or friends who go up to the mountains. Some students went on their first camping trip with the Cottonwood Institute, went on their first night hike, or saw their first deer in the wild.
We Empower Students To "Change Their World." The change theory that Cottonwood Institute has adopted is Gift + Issue = Change. We believe that every student has a gift and when they apply that to an issue that they are passionate about they will change themselves, which will ripple out to their friends and family, their schools, their communities, the environment, and the world! This year, students logged almost 8,000 service hours tackling local issues from water pollution to organic gardening to waste in their communities.
Your Gift Will Go Further. 100% of your donation to the Cottonwood Institute on Colorado Gives Day will support our organization because Community First Foundation and FirstBank have absorbed the credit card fees. As an added bonus, the FirstBank Incentive Fund was established to help increase the value of every dollar donated on Colorado Gives Day! It feels good to donate to organizations that are doing good work in the community, so donate today!
Donate Today! It only takes a few minutes to make a tremendous difference in the lives of our students. To make a secure tax-deductible donation to the Cottonwood Institute, Click Here.
Be the hero. Do it for the kids. Make a difference. Change your world!
#ExploreOutdoors #ChangeYourWorld #COGivesDay
October 26th, 2013 was not an average Saturday morning for Strive Preparatory Schools' Excel Campus ninth graders enrolled in the Outdoor Education Enrichment with Cottonwood Institute's mini-CAP. No sleeping in, no television, and no morning menudo. This morning was different. It was the beginning of their camping adventure. After five weeks of intense preparation for this one weekend in the wilderness, the time had finally come. Students anxiously anticipated what the weekend would have in store. Predictions for the weekend included everything from being eaten by bears to being whisked away by La Llorona. Obviously, neither of these things happened.
After a scenic drive through the mountains, students arrived at their new home for the weekend at Camp Wondervu. Upon arrival, preparations included: distributing gear, setting up tents, learning the important, albeit strange procedure for using the makeshift restroom ("I really need to have a conversation with Ms. Peabody!"), and being reminded that drinking water would be an absolute necessity for the next couple days.
Next, students began playing games. They were reluctant at first by the prospect of participating in trust games with people they barely knew. However, "Big Booty" proved to be an hysterical icebreaker! As appetites grew stronger, the Cottonwood Instructors, Kristin and  Sandy, asked them to break for a very healthy and delicious lunch. A spread of whole grain breads, cheese, vegetables, and hummus was presented to the students and they dug in ravenously. Who knew Big Booty could make someone so hungry?
As night approached, students were instructed to start a campfire. Needless to say, many obstacles were faced. Here's the catch: students were given three matches, and were asked to use their surroundings and experiment with various wilderness techniques to create a fire. After this goal was accomplished, Kristin and Sandy made a dinner the students were not used to: Pizza Rice. Pizza Rice is basically rice substituted for the dough in a normal pizza. They ate the delicious Pizza Rice around the fire, and were asked to find sticks long enough to roast marshmallows. When the sticks were found and marshmallows were roasted, they played Big Booty (again!), sang songs, and told ghost stories. Students and instructors connected through the fire and words. As a way to reflect upon their day, the students shared their "peaks" and "valleys" of the trip so far. After s'mores were eaten, they decided to play another game called Drum Stalk. Students walked into the darkness away from the fire,  put on bandanas to cover their eyes, and soon began carefully "fox-walking" their way back to the fire using the eerie sound of a slow beating drum. Student were surprised by the senses awakened while playing Drum Stalk.
Since there was a lake at the campsite and the group energy was high, students and instructors turned on their night vision and took a night walk around the lake without headlamps! Ms. Mastrangelo, the students' teacher, decided that it would be funny to hide in the trees and scare the students. Screams interrupted conversations every time she jumped out, but it was still so much fun! After the late night walk around the lake, students put out the fire and hit the hay.
In the morning, students and instructors made a hearty breakfast of tea and oatmeal with dried fruit and nuts. Students ate, then played more games focusing on play, sensory awareness, teamwork, leadership, and trust.  The crew also worked hard on a service project to give back to Camp Wondervu by cleaning up an old paintball field. The service project proved to be exhausting yet fun; students carried large pieces of plywood with nails and dug barbed wire from the earth. Soon enough, it was time for everyone to prepare to re-enter society and continue their lives. Although tents and gear were packed away, memories of the adventures live on.
Written by students of Mini-CAP at STRIVE Excel
Stay tuned for updates on the composting project the students are completing as their action component of mini-CAP. 
Check out more pictures of their adventures here: https://striveprep.shutterfly.com/striveexcel
As we reflect back on the Cottonwood Institute programs we delivered this year we are incredibly proud of our students who really pushed themselves, stepped out of their comfort zones, explored the outdoors, and tackled some impressive Action Projects in 2013.
By the numbers: This year we served 545 students (almost 100 more than 2012), over 17,000 program contact hours, and almost 8,000 service hours to help make their schools, communities, and the environment a better place.
So what exactly were our students up to this year? Here are our Top 10 Inspiring Stories from 2013:
1. Exploring, Water Quality, and Camping: Casa de la Esperanza Youth Impact Their Community
2. Local Farmers + Local Food + Local Action = Local Lunch
3. STRIVE Prep Sunnyside Explores Questions About Trash, Food, And Trail Use
4. Dropping Into The Wild: Cottonwood Institute Teams Up With Colorado Youth For A Change
5. Casa de la Esperanza Families Enjoy Time Together Outdoors
6. Video: Green Star School Education Campaign
7. And The 2013 Ripple Effect Award Goes To…Camille Lauer!
8. Graffiti, Local Food, and Night Hikes: Strive Prep Makes Lasting Memories With Cottonwood Institute
9. Elk, Camping, and Reflection at New Vista High School
10. We Did It! Cottonwood Institute won $25,000 from Chase Community Giving During Denver Startup Week
What was your favorite story or Action Project this year? Let us know by posting a comment on our Facebook Page by Clicking Here.
Thank You! We could not pull all of this off without the support of our donors, educational partners and supporters, 3 amazing full-time staff, 15 passionate instructors, our dedicated board of directors, and a very limited operating budget.
Donate Today: If you like the work we are doing in the community, please consider making a tax-deductible donation securely online by Clicking Here or exploring other ways to donate by Clicking Here to help us meet our budget goal by December 31st, 2013 and help set us up for success in 2014!
Colorado Gives Day: Donations scheduled today through Colorado Gives Day on December 10th, 2013 will help the Cottonwood Institute receive a share of a $250,o00 incentive fund set up by 1st Bank and the Community First Foundation. Schedule your donation today!
This fall, students in the Earth Task Force at New Vista High School worked in collaboration with the school's video class to inform the community about their current Green Star School Status. The Green Star is achieved through a program that EcoCycle offers the school district of BVSD, and the certification encourages zero waste practices from the students and staff, by providing trash, recycling, and compost services.
New Vista is currently the only high school in the Boulder Valley School District that has been awarded with this zero waste certificate. Unfortunately, this opportunity and status is under threat of being revoked due to the fact that school waste has not been decreasing. For New Vista to retain its Green Star, students and staff must increase their composting and recycling and exhibit a significant drop in trash.
With the consequence of losing their status as a Green Star school, members of the ETF action team partnered with the popular video production club at the school called "Them Are Shoes." Following the style of a DIRECT TV ad, students from both groups wrote a script and filmed a video about the consequences of losing the zero waste certificate. To capture the attention of the adolescent audience, ETF members Cassidy Lam and Peter Rudman wrote a humorous screenplay about the impending threat of a zombie apocalypse beginning due to the neglect of the green star regulations.
Over the course of two weeks, ETF members cast and filmed the video. With the help of students who specialize in "Them Are Shoes" productions, the short movie was ready to show during a school-wide assembly in early November.
Written by Cassidy Lam, ETF student
About Earth Task Force: The Earth Task Force (ETF) is a Cottonwood Institute supported program at New Vista High School in Boulder, CO designed to give students an opportunity to take the lead to implement sustainability initiatives at their school.
In order to beat the holiday and end of the year madness, we are excited to host a Pre-Colorado Gives Day Happy Hour on Wednesday, November 13th, 2013 from 5:30pm – 7:30pm at Tom's Urban 24 Upstairs Bar on 15th and Larimer in Downtown Denver.
This is an exclusive free event for anyone who has made a donation to the Cottonwood Institute, recently or in the past.
Come down after work, schedule your donation to support the Cottonwood Institute for Colorado Gives Day, network with other CI supporters and downtown businesses, and enjoy a much deserved happy hour drink and light appetizers on us thanks to our generous sponsors!
Not a Cottonwood Institute donor yet? No problem, schedule a donation today by Clicking Here. Don't forget to check the box that says: "Schedule donation for Colorado Gives Day 12/10/2013."
Donations: Donations will help support CI programs to connect underserved kids to the outdoors and empower them to tackle local issues in their schools, the community, or the environment and help set us up for success in 2014.
Please Note: The actual date for Colorado Gives Day is Tuesday, December 10th, 2013, but starting November 1st, 2013, you can schedule your donation to support the Cottonwood Institute for Colorado Gives Day online in advance by Clicking Here. Join us for a fun happy hour on November 13th, 2013 at Tom's Urban 24 on before the madness of the holidays and Colorado Gives Day! Clear as mud, right?
RSVP Today! To RSVP for the happy hour, please Email Us to let us know you are coming so we can order enough appetizers.
About Colorado Gives Day: Colorado Gives Day is amazing because it is a great initiative to increase philanthropy in Colorado through online giving. For 24 hours, people will have an opportunity to give where they live. 100% of your donation to the Cottonwood Institute on Colorado Gives Day will support our organization because Community First Foundation and FirstBank have absorbed the credit card fees. As an added bonus, the FirstBank Incentive Fund was established to help increase the value of every dollar donated on Colorado Gives Day! For more information about Colorado Gives Day, Click Here.
SPONSORS AND SUPPORTERS: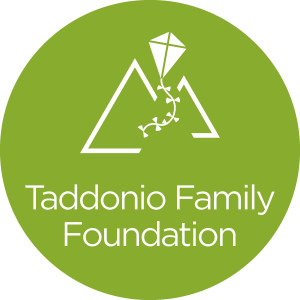 This is a message from the Fall 2013 Community Adventure Program (CAP) located out of New Vista High School in Boulder, Colorado! The Fall 2013 CAP class is striving to better their community through focused environmental practices and ethics. By winterizing New Vista High School, they hope to set an example that will spread value, attention, education and awareness to the students and the greater Boulder community. Their Action Project shows that we can start now and make a difference in our energy consumption for the future.
With winter just around the corner, we all know that those heating bills are also coming around, and they're not cheap! So how do you pinch a penny in the dead of winter? How can you keep those hefty heating bills low? There are some great ways, with building winterization methods. Not only is it good for your pocketbook, but the environment too. The CAP class at New Vista High School raised money (over $100!) through bake sales to purchase supplies to winterize their school. They are showing students, teachers, and staff how to winterize windows by shrink-wrapping the windows in plastic to keep the heat in and cold winter drafts out! The students also created and distributed energy-saving guides throughout the school. In the words of Aimee, a CAP student, "We wanted to our Action Project to focus on something accessible to the everyday person, not to enforce cynicism and unrealistic goals".
Winterization isn't only for big buildings, this is for family homes too. So get ready to save money and energy by doing some winterization in your own homes.
Here are CAP's Top 10 Winterization Tips:
1. Insulate Your Windows! Put plastic on your windows to prevent heat from escaping. Green Tip: When taking down plastic covers in the spring, be careful not to tear or make holes so the plastic is reusable for next year! If it's not reusable, make sure to recycle it!
2. Install Storm Doors and Windows!
3. Seal up Cracks! You can use caulking and weatherstripping wherever you have drafty cracks.
4. Clean Your Gutters! Clean out leaves and debris so snowmelt drains off your roof.
5. Use a Draft Snake Under Your Doors! Put a rolled bath towel under a drafty door, or get crafty and make your own!
6. Remove or Insulate Your AC Unit! You can buy a cover for your AC unit or make your own using plastic, Styrofoam, or plywood.
7. Run Your Ceiling Fan in Reverse! Running your ceiling fan counterclockwise can keep the warm air lower in your living space and circulating.
8. Lower Your Thermostat! You can manually turn down your thermostat at night or when you leave home. Or you can buy a programmable thermostat.
9. Wear More Clothes! Throw on a sweater, even when you're inside!
10. Check Your Furnace! Get your furnace cleaned and tuned every year to stay safer and warmer.
It's easy to winterize, especially considering the money you will be saving, not to mention the environment. So winterize this winter to keep cozy and save energy too!
Written by New Vista High School CAP Class, Fall 2013
Take a look at photos from all of the CAP adventures from this quarter at New Vista High School by clicking here!
For the month of October, students from STRIVE Preparatory Schools' Westwood campus participated in a mini-CAP course to explore the world around them and forge a deeper connection to the natural environment. In the beginning of the course, students were excited about getting to go outside at the end of their school day, and they were especially enthusiastic about playing games and exploring the area around their school. They quickly discovered that while the outdoors is fun, they were not fans of sitting in the dirt or discovering "pokey" seed pods on the ground. After some initial practice however, the fun outweighed their concerns, and students were disappointed on cold snowy October days when their teacher, Ms. Mast, and Cottonwood Instructor Jessi Burg decreed that it would be an indoor day.
The students spent several of their mini-CAP classes taking walks around the school and surrounding area. Students discovered that, more than anything else, there was a lot of trash. While some yards would be well maintained, corners, sewers, sidewalks, and vacant lots were all full of trash ranging from candy wrappers to discarded mattresses. Upon walking to the local park, students discovered trash left by visitors marred the beauty of the area. One day, these observations led to a group discussion about where trash goes and how we can clean it up, which then turned into a project to clean up Garfield Lake Park.
Halfway through their mini-CAP course, the students from STRIVE headed to the hills to enjoy time together outside of school on an overnight camping trip. On a crisp fall morning, the students packed up duffle bags and backpacks and loaded into a van for a short ride to Bear Creek Lake Park in Lakewood, Colorado. By experiencing beautiful open space so close to the city, taking action to conserve the environment feels even more relevant for the students.
Once they arrived at their campsite, the crew broke into small groups to set up their tents and make cozy homes for the night. Throughout the entire weekend, the class worked as a well-oiled machine; efficiently completing tasks, staying organized, and helping their peers. Their incredible work ethic left ample time for games, activities, and exploration. The students explored the water, banks, and fields near Turkey Creek by using all of their senses to observe details that usually go unnoticed. While hiking along the winding trails through the park, the students formed extra special bonds with new friends that can only be made while playing outside of the classroom. During a riveting game of Camouflage, one student discovered a snakeskin! Some students became fascinated by beetles and fish, while others slowly worked through their fears of big spiders. Even squishing through the deep mud of a recent flood zone proved to be an empowering experience. It encouraged students to work through concerns of getting dirty to just have fun slipping and sliding through the mud! Everyone continued to make unique connection to the natural world through observation, experience, and sharing.
Throughout the next two weeks, the class will employ their newfound appreciation for the natural world by taking action to clean up Garfield Lake Park, a park close their campus. Stay tuned for updates on how the STRIVE Prep Westwood students are taking action in their community and changing the world!
Click here to see more pictures from their trip.
STRIVE Preparatory Schools' Sunnyside students have some diverse interests. They're interested in trash, dead fish (see below), what makes something "food," and whether or not video games can provide solutions for cleaning up the environment. Over the four week mini-CAP course and camping trip, students explored issues of trash both in their communities and on a global scale. Students spent a 45-minute period at the end of the school day Mondays through Thursdays in September exploring the environment and thinking about issues of interest. At the end of the classroom component, students headed for Lake Wellington, Colorado for an overnight camping trip.
In the classroom, students had a big goal: pick an issue in their community that affects them, and do something about it. Sunnyside students opted to look at trash, both what we do with it and how we create it. Several groups formed to take on different aspects of the issue of waste. One group talked to the principal and the cafeteria staff about the possibilities of creating a compost system for their school, while another tried to find ways to make a trash vacuum depicted in a Mario video game a viable option for large scale clean-up. Yet another group looked at trash found in community parks after parties and holiday weekends. Over the winter, the students will be presenting their projects at community meetings at Sunnyside to involve students who did not participate in the course. Some of these projects will be implemented within the school or the wider community.
During the camping trip, students were able to explore an environment totally different from what they see every day. The campsite was on a marshy area of the lake, and near several hiking trails. The group spent the first day exploring, climbing up rocks, hiking the trails, and meandering along the lake. Students tested themselves and their limits by scrambling up step slopes, and crossing small streams created by the recent heavy rains. They worked through concerns about getting wet or dirty, and by the end of the first day, happily squished in the clay-like mud at the edge of the lake. At every turn, someone was calling for the others to "Come look at this!" or "Whoa, look at that mushroom!" They also hit the books to identify tracks, wildflowers, and other plants they found while hiking in and around the campsite. When night fell, students wanted to play hide and seek in the dark within the campsite, using their other senses to find each other. They embraced a world without artificial light, using only the campfire, stars, and moon to guide them. Of course, to warm everyone back up after the game, there were s'mores around the campfire.
The second day, students broke down the campsite and did some area clean-up. They had noticed the day before that some of the areas around the lake had a lot of trash and dead fish. They weren't sure if the trash was linked to the dead fish, or if the south side of the lake just happened to be where everything washed up, but either way, the students felt the area could use some cleaning. So out they went with a trash bag and a recycling bag and picked up everything that wasn't supposed to be there. Once clean up was done, there was time for one last hike. This time, they opted for a rarely used trail, and were amazed at the difference from the heavy-use trail they had hiked the day before. This lead to questions about trail use, forest maintenance, and why so many more animal signs could be found on the lesser used trail. On this trail, the students were given the opportunity for a bit more self-guided exploration, and they wandered around at their own pace within hearing distance. Some opted to sit on a log or a rock and listen, while others quietly walked around to see if they could spot some local wildlife or an interesting plant.
On the car ride home, students continued a conversation that they had been having throughout the course around the question of "what makes something food?" During the research phase of their projects, someone had stumbled upon a video of a hamburger that did not decompose. This sparked a several week conversation about fast food, and whether or not it qualifies as food or filler. A continued debate, as well as a ranking of which fast food restaurants are the "best," occupied the bulk of the car ride home. With these thoughts and their projects fresh in their minds these students are changing the world simply by asking questions and keeping the conversation going!
Click here to see more pictures from their trip.
A special thanks goes out to our partners that help make this program possible, including: STRIVE Preparatory Schools, Carson Foundation, Peyback Foundation, and Chase.
Written by Jessi Burg, Cottonwood Institute Instructor
Like the Cottonwood Institute?  Like Colorado beer? Join us Tuesday October 8th, for another opportunity to support the Cottonwood Institute and our fantastic programing simply by coming out and having a good time!  Beers Made by Walking is teaming up with Wynkoop Brewing Company to offer a night of beer tasting. A large portion of the proceeds will go directly to Cottonwood Institute. Beers Made By Walking has invited seventeen breweries across the state to take a hike, literally, and then make specialty beers inspired by the edible and medicinal plants found along the trail. These seventeen beers, made specifically for this event, will be available for one night, Tuesday, October 8th, at Wynkoop in Denver.
"Each beer in this series is innovative in that they are drinkable landscape portraits of areas throughout Colorado. You'll get to taste a portrait of Boulder's historic Chautauqua Park, the Palmer Lake Reservoir Trail in Colorado Springs, a beer inspired by a neighborhood stroll in Denver, and many others."   – Eric Steen, Beers Made by Walking Founder and Director
Participating breweries:
Boulder Beer, Crooked Stave, Elevation Beer Co., Fate Brewing, Grimm Brothers, Mountain Sun Pub, New Belgium, Our Mutual Friend with Cerebral Brewing, Paradox Beer Co., Phantom Canyon, Pikes Peak, Strange Brewing, Three Barrel, Twisted Pine, Wit's End, Wynkoop, Yak & Yeti
Want a sneak peak with photos from the hikes? Check out the previews here.
Ticket Information:
The beers will be available for one night only in Denver on October 8th, from 5-8pm, at Wynkoop Brewing (1634 18th St.) in their upstairs bar. Tickets will be available at Wynkoop on the night of the event and online by clicking here. Tickets cost $30 and give you access to unlimited samples of each specialty beer. And remember, part of that ticket proceeds go directly to Cottonwood Institute!
About Beers Made By Walking:
Beers Made By Walking is a program that invites brewers to make beer inspired by nature hikes and urban walks. Each walk is different, each beer is a portrait of that landscape. The program began in Colorado Springs in 2011 with the hopes of inspiring others, through beer, to look at our local landscapes in fresh and community-minded ways. Since then it has expanded into multiple cities and states including Colorado, Oregon, and Washington. Please see beersmadebywalking.com for more information
The Earth Task Force (ETF), a student led environmental action team at New Vista High School (NVHS) coordinated an annual event that provides a locally sourced lunch to staff and students. For the fourth annual Local Lunch, The Kitchen, a Boulder restaurant that works with local food producers, collaborated with ETF to create a gourmet menu and coach students on culinary skills. Students within the action team reached out to local farms to get donations of ingredients, and with the help of the culinary resources at The Kitchen, prepared the food.  This locally sourced lunch was served to the NVHS community free of charge on Friday, September 20th, 2013.
The driving reason behind organizing the Local Lunch was to educate student peers and the community about the impact of local versus non-local food on the planet: eating locally reduces carbon emissions, fuels the local economy, lets you know where and who your food comes from, and gives eaters a chance to connect with growers. By making this a free event and having the students and staff bring their own plates and utensils ETF not only created an educational experience about local food, but also encouraged people to reduce their trash. This was a truly zero waste event.
Donations for the lunch were received from many local farms including Cure Organic Farm, Munson Farms, Haystack Mountain Goat Cheese,
Oxford Gardens, and Red Wagon Organic Farm and for the first time this year NVHS used many ingredients from their own Learning Garden! The meat was provided by Cure Farm and Locavore, a delivery system that procures local meat from surrounding farms and sells it to customers in the Boulder area. Various other locations, such as 63rd Street Farm, offered to donate food, but were unable to due to the violent flooding of their location during the county's recent wet weather. Despite the huge difficulty it presented to the providers of the local food, the aforementioned farmers still donated. The event would have been impossible without their help. It was an incredible opportunity to combine the voracious appetites of adolescents with delicious local food, farmers, and chefs in order to create an educational and fun experience.
The Local Lunch event was held on Friday, September 20th, 2013 from 12:05pm to 1:05pm for students and staff at NVHS. The local farmers who contributed to the meal were also welcome to come and enjoy the product of their donations. The sunny weather allowed the community to congregate on the grass by the NVHS Learning Garden, where students and staff sat on blankets eating the food served to them by ETF.  The atmosphere of the event was amiable and relaxed, and the local food was well appreciated. Despite the evident lack of reusable plates brought by students, many individuals could not refrain from eating their lunch and so were served food on their binders and ultimate frisbees. Overall, the 2013 Local Lunch was a successful event and brought the community together through the delight of eating delectable local food.
About Earth Task Force:The Earth Task Force (ETF) is a Cottonwood Institute supported program at New Vista High School in Boulder, CO designed to give students an opportunity to take the lead to implement sustainability initiatives at their school.
Written by Juliet Luna and Cassidy Lam, ETF students